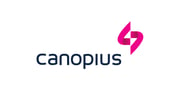 The COVID-19 pandemic has accelerated the transition towards a more connected office. As remote working and safe distancing become more prevalent, adapting to this new environment is critical for businesses to stay competitive in a fast-changing landscape.
To do so, companies will need to adopt digital solutions as part of a broader effort to transform their operations and processes. Konica Minolta strives to support its customers in this crucial digital transformation journey, by helping them rethink their processes.
Discover the Workplace 2021 - The Connected Office of the Future and embark on your digital transformation journey in three main areas: Rethink the Smart Office, Rethink Smart Monitoring, Rethink Smart Printing.
Rethink the
Smart Office
The work-from-home experiment sparked by the pandemic has proved to be largely successful, with many companies reaping the benefits of such arrangements.
Many organisations are now seeking hardware and software solutions that can best support a home-based remote workforce. How do workflow and automation systems fit into the office landscape and can information be managed securely between the office and mobile teams?
Rethink
Smart Monitoring
As offices re-open for business, the usual rules of work will no longer apply. Employers will need to navigate the complexities of bringing their employees back to work in a safe and efficient manner. On top of security and safety purposes, did you know that data collected can be transformed into business intelligence, thereby enhancing work efficiency and resourcing?
Rethink
Smart Printing
While sharing and collaboration is one of the key enablers of a digital workforce, businesses are increasingly more susceptible to security risks and third-party intrusions. Is your business investing in technology safeguarding sensitive business documents and reaping high levels of confidentiality and secure access?
Innovate and add value to your prints with smart printing solutions that create impactful, tactile and visually compelling print products.
1
Arriving
After a security check, the trigger induction loop indicates vehicle presence.
2
Verifying
Induction loop could trigger camera to acquire the image of the vehicle plate.
3
Realtime Analytics
OCR algorithm will convert image to computer-readable text-based on vehicle plate number format.
4
AI Check
OCR output will go through an algorithm check to ascertain if it is a valid Singapore vehicle plate number
5
Confirmation
The plate number will check against registered database to determine whitelist or blacklist
6
Entry (Registered)
If whitelist/registered, the system will send an open signal to the barrier
6
Blacklist
If blacklist, the barrier will not open. An alert will appear on VMS station in guard post.
2 - At our Retail Store
At a retail store, people counting video analytics to count individual store outlet visit based on a day in a week and time. The store manager can analyse visitor trends and optimize a number of staff to be allocated to which outlet on which day based on a data-driven decision. Ultimately to ensure sufficient staff to ensure the quality of service of each outlet and yet no excessive staffs are allocated for non-peak time.
Free up human capital time from day-to-day mundane low-value task or tasks prone to human errors
Automation – enhancing reliability and peace of mind
1
Arriving
Smart Billboard
VIP/Member Recognition
Security
2
Shopping
Smart Advertisement
VIP Welcome Staff Service
3
Realtime Analytics
Customer habits and preferences
CRM integrated analytics
4
Payment
Identity
Verification
Cashless
Self-services
5
Post Payment
Precision Marketing & Product Recommendation
6
Depart
Happy Customers
No Checkout,
No queues


JUST WALK OUT
We offer tailored solutions to companies based on their requirements.
Contemporary work process with a highly intelligent business preposition.
Using a synergistic approach to manage vital information between teams.
Protect confidential documents with progressive technology securing confidentiality across hardware and software systems.
Redirect monotonous daily tasks by reducing human error in low-value work to open time for more vital projects.
With seamless automation to increase reliability.
LIAN NAM HENG MARKETING PTE LTD
"Our productivity and efficiency has really improved after implementing the solutions by Konica Minolta. Lower operating costs, close to zero over time, happier staff."

Kwong Wai Shiu Hospital
"Konica Minolta handled our account with great dedication and commitment, giving us the assurance that all engagements were successfully executed."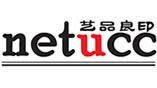 NETUCC
"Having used Konica Minolta Printers for more than 10 years, I'm impressed with the machines' reliability, quality and consistency."
"Good service and the team is very attentive."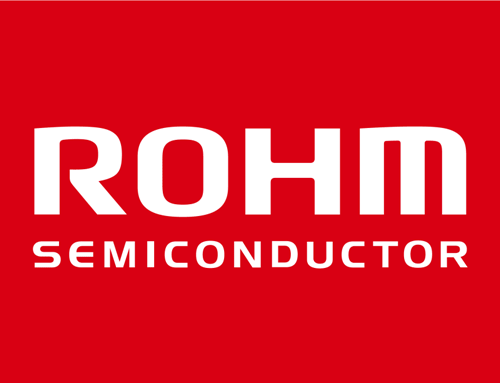 "Been using Konica Minolta machine for many years, Konica Minolta listen to customer needs and requirement which help customer improve productivity and efficiency."
An Exclusive Distributor of Luxury Cars and Motorcycles
"Selecting Konica Minolta's MFPs and coupled with Konica Minolta's very own document workflow application "Dispatcher Phoenix" was the right decision made. Their product has served our Company well, providing good quality prints/scans and substantial cost savings. Many thanks to Konica Minolta's Team for their amazingly diligent, responsive and timely service provided to us."

"The speed of the machine for copying, printing and scanning is phenomenal. It has definitely raised the bar of expectations and experience for print solutions."

Seidon Printers Pte Ltd
" A reliable digital machine that comes with good technical support."
Try Our Technology
We are ready to take your project to the next level. Don't hesitate to contact us, our awesome and creative team will bring you the best solutions.